WORKING FOR YOU, NOT THE BANKS!
We believe that every customer deserves the best care and service when purchasing or refinancing the home of their dreams. We're here to serve your mortgage needs and have what it takes to make a difference in your next mortgage transaction.
We can place all types of mortgages including new home purchases, refinances, equity takeouts, debt consolidations, renewals and mortgages for self employed. Call us today and get a free quote and overview of current market conditions affecting the mortgage market.
Since our business is built primarily through referrals from satisfied customers, your positive mortgage experience is essential! Your mortgage is a big decision and a powerful financial tool.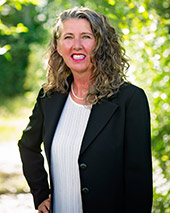 Faye Drope
I started out as a collector at Equifax in 1989 where I learned about credit. Then the Credit Union where I learned about lending. Most of my clients come from referrals and or past clients. When you work with me you are accessing a wealth of knowledge in the financial arena. I work hard for my clients and take care of their needs by negotiating their mortgages today and for tomorrow. My specialty is working with first-time buyers. I have clients that through my help with knowledge and guidance allow them to achieve homeownership. It's cause I care.
Broker/Owner – Sand Dollar Mortgages
Ph: 250-734-3504
Fax: 866-219-5257
Apply With Faye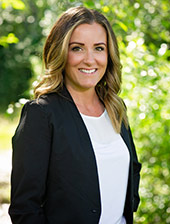 Liz Ross
Being back on the Island for the past few years, where I was born and raised, has been amazing. Island life truly is the best life! Prior to the move back, I spent a decade in Saskatchewan, where I studied Business Administration and ran my own income tax office. Helping clients with their income taxes introduced me to an interest in the mortgage industry. Working with numbers and making sure clients are taken care of now and for the future is what drives me. As a registered mortgage broker, member of the Canadian Mortgage Brokers Association and the Mortgage Brokers Institute, I am enjoying helping people plan for their upcoming mortgages. With a focus on working with first-time homebuyers, I look forward to building up the next generation of homeowners and helping them with all their mortgage needs for years to come! In my off time, I like to get muddy in spartan races, dirt biking, and now my newest hobby as a rookie vegetable grower. I bring the same hard work, determination, and passion to helping you attain the best possible position in your financial goals, whether it is for your first home, a refinance, or a mortgage renewal. Reach out today with all your mortgage questions!
Mortgage Broker – Sand Dollar Mortgages
Ph: 250-268-2589
Fax: 866-219-5257
Apply With Liz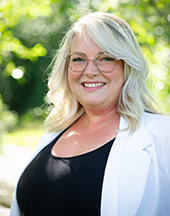 Sarah Lauscher
I am the Administrative Assistant for both Faye & Liz. I specialize in the organization of documents, customer service, and have a keen eye for detail. I was raised right here in Nanaimo and have spent many summers exploring this beautiful island I call home. I am a mom to a wonderful little boy and enjoy all things outdoors such as camping, the beach and finding new trails to explore.

Administrative Assistant – Sand Dollar Mortgages
Ph: 250-753-2003
Fax: 886-219-5257